In the remote, eastern European town of Borslav there is St. Sebastian orphanage, a place where people discard their unwanted children. For the American, Blaire Baker, it's the perfect place to volunteer her services. Paired with a cheerful volunteer nurse, Blaire is enthusiastic about the possibilities, but is quickly discouraged when she encounters the nefarious nature of the staff and the deplorable conditions of the facility and the children.
Upon arrival, one of the children informs Blaire, "There's something in the basement." It isn't long before strange things begin happening, including Blaire's flashbacks of the accident that killed her parents. The children soon suffer injuries that Blaire, first, fears may be the deeds of the callous workers but she soon thinks the abuse may originate from a source that is less than human, something unwanted.
The unwanted is coming but in order for Blaire to fight it, she must dig into St. Sebastian and herself in search of truth. Blaire wants nothing more than to help the children, but when she discovers the tragedy that happened in the basement and learns that the same evil forces are still at work, it will be Blaire who needs help…There's something in the basement.
Series: Black Water Tales #2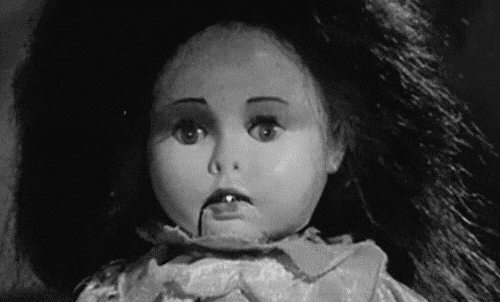 Genre: Thriller, Horror
Published March 31st 2016
310 Pages
What's It About?
Blaire is a teacher who volunteers her time through United Care at St. Sebastian, an underfunded/understaffed orphanage in Borslav. Upon arriving, she notices that the children are just as broken as the building.
Something dark haunts the orphanage and Blaire is determined to save the children from the escalation of evil… even if it costs her everything.
My Thoughts
"Come one, come all… see DEATH." 
OH MY GOD I LOVED THIS STORY!
If I could pick a novel to be turned into a major motion picture, I would pick Black Water Tales: The Unwanted. This thriller/horror story is sooo scary! And I loved every minute of it!
I fell into Blaire's character right away and I lived vicariously through her – experiencing the story as she did. I love it when a story wraps me up in such a way and doesn't let go. It's rare that I read a story where I step into the character's shoes.
Blaire is lovable and a character worth rooting for. I also liked Travis, her nurse companion, who also volunteered his time. The kids were totally creepy, (upping the horror factor), as were their rhymes!
"They'll take you, torture you, rip off your head. The children in white will tear you to shreds. They'll circle around you until you are dead. The children in white will tear you to shreds."

Each chapter ended on a cliff-hanger, making it nearly impossible to put this book down. Between the cliff-hangers at the end of each chapter and all the stakes/tension throughout the story, this novel is a page-turner!
The ending was completely unpredictable, as was what Blaire dug up about the orphanage and the true evil that infected the place. I highly recommend this book to fans of horror and pulse-racing thriller novels!
Purchase
About The Author
JeanNicole Rivers is a great lover of reading and writing. Though she loves reading and writing varied genres, horror/thriller is her favorite.
JeanNicole has been writing poetry and short stories since she was a child, but has always aspired to compose a novel. The Secret Keepers, the first story in what will be a series of Black Water Tales, is her first novel.
Most recently, Ms. Rivers won 3rd place in the National Black Book Festival's 2013 Best New Author competition and she enjoys the honor of having written featured articles for popular reader websites, such as Digital Book Today and The Masquerade Crew.