Christina willingly gave up her successful career as the star of the New York Ballet Company in order to marry Adam. Now a happy wife and mother living in the small city of Lockville, she longs to tap into her creative life once again and introduce her new community to big-city culture.
As the founding director of the local ballet company, she decides the first production should be a racy rendition of Swan Lake. Rebellious dancers and scandalized locals, however, refuse to support such an endeavor.
On the verge of giving up, Christina's dream is salvaged when a recently divorced businessman offers to sponsor the dance company and manage her finances. But Buck has more on his mind than money, and he soon tricks her into an unwelcome quid pro quo relationship. Suddenly, what was supposed to be a life-giving achievement begins to tear away at everything Christina holds dear—and she still isn't sure that the production will even make it to opening night.
Can Christina break free from Buck before Adam finds out? Or will her creative risk end up costing her everything?
Kindle Edition, 260 pages
Published March 16th 2016 by Blue Virga Publishing
Genre: Women's Fiction, Mystery Thriller
What's It About?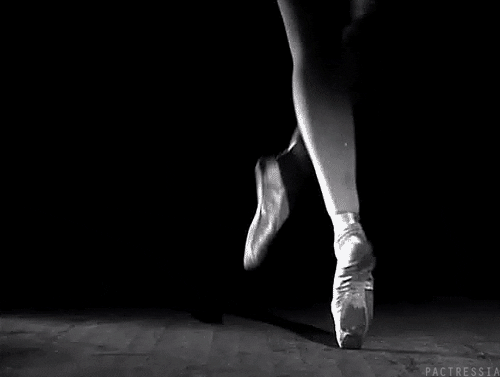 Christina's career aspirations are put on hold when she marries Adam and has his child. Becoming increasingly depressed, she decides to push her dreams with her ballet company ahead – unfortunately lack of managerial and administrative experience makes this nearly impossible. Until Buck Johnson steps in…
But he isn't her knight in shining armor, as she originally thought.
Buck, a business man with a lot of money who supports art communities, becomes preoccupied with his obsession over Christina, leading him to commit acts of unspeakable crimes against her. She made a deal with the devil, and she doesn't know how to extricate herself from the situation, without losing everything she holds near and dear to her…
My Thoughts

Before I get into my thoughts of this novel, I wanted to mention the backstory of how this book came to be. Author N. F. Steiner is a man in his eighties who always wanted to write a novel. After retiring from his career in engineering, he actualized his dream. I greatly admire anyone who pursues their goals, despite the obstacles.
The novel started off rough, but by the third chapter the writing completely changed and I was sucked into the story. The first two chapters are told in third person omniscient, with frequent perspective changes, but by chapter three, that all changes and it keeps consistent with first person point of view. I'm so glad I stuck with this story despite the problems in chapters one and two, because I can honestly say that this is a story that is going to stick with me for a long time. So, if you choose to read this novel based on my review, I hope you will keep that in mind! It's amazing how much the story changed when the villain, Buck Johnson, stepped in.
The events of this story had my pulse racing and I didn't want to put the book down. I spent an hour in my car reading, waiting on my husband to get back from a doctor's appointment, and when my husband returned to the car I nearly hit my head on the roof. The time flew by and I was so absorbed in the story that I didn't realize how much time passed.
I loved Christina! I categorized this book as a women's fiction, because the story revolves around her life and her circumstances/life experiences. I had to keep in mind that the time period for this novel was 1962, because some of her actions weren't ones that I would've chosen, but it was a far different time period.
Back to the pulse racing: I also categorized this novel as a mystery/thriller. There are so many unpredictable plots twists! Just when I would think I figured it out, the author threw me another curve ball! MELANIE, was a huge curve ball! I'm glad she stepped in though, because it changed things up in a positive direction. By the time Melanie stepped in, Christina had hit rock bottom. She had nowhere to go but up!
I loved the ending. I'm so glad Christina got her happily ever after! I nearly teared up, myself!
Overall, I truly enjoyed this story and I would recommend it to fans of women's fiction leaning on the mystery/thriller side. (Please keep in mind that the first two chapters are nothing like the remainder of the novel. It is so worth it to get to chapter three!)
In the interest of fair disclosure, I received a copy of this novel in exchange for a fair, honest, and thoughtful book review. This in no way swayed my opinion nor rating.

The next 50 copies of Redemption are FREE OF CHARGE! Use the link above to grab your own!