💋 Taste Me, Tempt Me: Eight Tales of Sweet & Spicy Romance 💋

🍓Goodreads🍓
Available for a Limited Time! (Throughout the Month of February) Grab your copy today for only 99 cents!

Here's a sweetener: ALL PROCEEDS from this anthology will be donated to America's Second Harvest and Food Banks Canada. Indulge yourself. You'll warm your heart and help feed others!
PLUS, there are delicious recipes at the end of each short story!
Sink your teeth into something delicious. Eight contemporary and historical romance authors offer tempting stories of love and lust through time, served hot. Some of these novellas are sweet, and some are spicy, but they're all perfectly portioned! So pull up a chair and get ready to indulge in a feast of love…
Published November 10th 2015 by SkySpark Books

A TASTE OF AMBROSIA
Jack, a young widower in 1963 American suburbia, can't look away from his sensual new neighbor. Unfortunately, she's got a recipe he needs. She may have everything he needs.
Short & Sweet Review
A widower gets a taste of ambrosia salad dessert from the beautiful woman who moves in next door and he is hooked – on the sweet salad and its creator.
One of my favorites in this romance anthology. A beautifully written, sensual romance. I look forward to reading more from this author. 🍓🍓🍓🍓🍓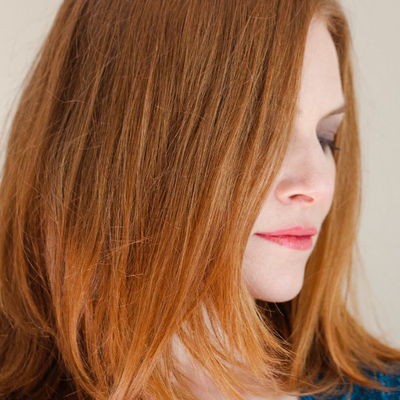 Reeling from her husband's adultery, Meg steels herself to cope with the annual maple syrup harvest… but her much-younger hired hand proves to be an infuriating distraction.
A "deliciously naughty" tale of a woman who owns a forest of sugar maples. Upon her husband leaving her, she hires a (much younger) hired hand to help her with her harvest.
Another favorite of mine. The way the author described the sugar shack and the sugar maples reminded me of an enchanting fantasy novel. This short romance story could easily be expanded into an enjoyable full-length novel. I loved the characters and I want more! 🍓🍓🍓🍓🍓
BLACKBERRIES IN THE MORNING
A lonely cafe manager in the Adirondacks feasts her eyes on a stranger to her small town. But is he the type to stay past blackberry season?
Short & Sweet Review
"When she kissed him he tasted like blackberries and morning, rain water and earth."
I really, really loved the above quote so I wrote it down in my book review notebook with intentions to include it within this review. This short story is about a responsible, single mother who owns the Sweet Amandine bakery. Tired of the same routine every day, she just wants to have fun. And her "fun" comes in the form of a landscaper named Deegan James. 🍓🍓🍓🍓🍓
In Regency-era Philadelphia, a wounded soldier is drawn to an aloof candymaker. Can he show her life will be sweeter with him?
"She lived in a cloud of sweetness. But she lived in it alone."
This short story is about a man who falls in love with a confectionery shop owner, bite by bite. Proof that the way to a man's heart is through his stomach. 🍓🍓🍓🍓🍓
A man from busy New York City searches the woods for a reclusive writer. Instead, he finds a beautiful woman hiding in a field of lavender–and she's got a surprise in store.
Short & Sweet Review
Andrew searches for the writer of a book that touched his heart and finds a woman secluded in the wilderness, looking like a lonely princess. He asks her for a simple glass of water and she surprises him with a specialty lavender drink, that tastes like an odd intermingling of earth and candy.
Taken by her and the lavender, he visits again. When she reveals her secret, their destiny is set.
Love in the Lavender was the reason I picked up this anthology. I love the writing of Amanda Gale and Love in the Lavender didn't disappoint! My favorite flower is lavender so it was fun for me to live vicariously through Mary. I was completely charmed by the world Amanda Gale created around Andrew and Mary.
This is another short story I would love to see expanded into a full length novel.
🍓🍓🍓🍓🍓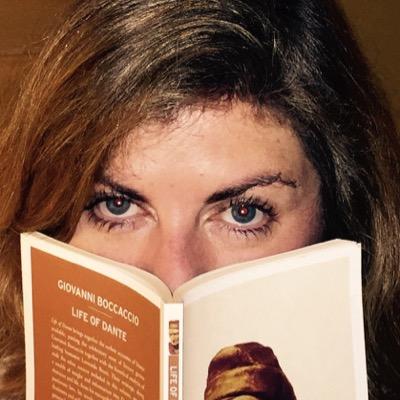 A French girl in late 18th century Baltimore had her heart broken years ago. But when the young man she loves returns, will he be willing to offer her his hand again?
In August of 1792, Marguerite de Kermerrac's world crashes all around her. Aided by a boy named Simon, Marguerite and her family escape with their lives.
Marguerite and Simon bond as they await on the fate of her father. Unfortunately, when he returns, he doesn't approve of their budding relationship.
Trouble with Trifles is a story about love and patience, ending with a sweet happily-ever-after. 🍓🍓🍓🍓🍓
A pastry chef meets her best friend's smoking hot brother for the first time. Can she dream up a recipe that will tempt him to try something new?
Short and Sweet Review
"No one turned down her baked goods."
Ah, I loved this one! Featuring a smart heroine who runs her own bakery and is secretly in love with her male best friend.
Sarah carter gets the worst news of her life, but is consoled by her best friend's charming brother – who, for some reason she can't understand, won't eat her baked goods! When she learns the reason he won't try her baked goods, she promises to alter her recipes, and he promises to marry her if she can make a meal he can eat. She accepts the challenge! 🍓🍓🍓🍓🍓
When Mimi gets the chance to compete for her desserts going big time, she is reunited with an old crush whose kiss still burns in her memory. Can she trust him, or are his affections meant to throw her off her game?

Fox Tudor is an unwelcome distraction when the stakes are higher than ever…
Mimi is delighted when she learns she has been accepted into a contest where she can possibly win distribution for her frozen desserts, until she checks out the contestants, and notices an old fling from when she attended culinary school in Paris, France.
I really enjoyed this short story and was surprised with the dark direction it took.  I'd recommend this short story to lovers of romantic suspense! 🍓🍓🍓🍓🍓