How much do you know about your family?
Feisty, hard-working Catherine McDonald knows what's best for everyone and tries to make it happen. To keep her aristocratic family's heads above water, she's turned their Scottish Highland home, Annat House, into a hotel, but she's struggling to establish her business. And things don't improve when a woman goes missing in the nearby mountains and the hotel becomes the setting for a media circus.
Successful businessman Haydn Eddlington-Smith has had enough of fitting in with other people's wishes. He's moved to the Highlands so he can do exactly what he wants. So why does he find himself spending so much time with his interfering neighbour Catherine?
When the present is so complicated, how do you let the past go? And what exactly has the missing woman to do with the McDonalds?
Kindle Edition, 334 pages
Published July 24th 2015 by Accent Press
Genre: Women's Fiction, Contemporary Romance, Mystery
What's It About?
On the verge of launching a major tourism venture in the Scottish Highlands, a woman goes missing, bringing a lot of bad publicity to Catherine McDonald's house turned hotel. If that wasn't bad enough, her father gathers the McDonald siblings together with major news, and not everyone is excited about it.Will Catherine ever get a break?
Haydn Eddlington-Smith was a successful business man who moves into the Annat cottage, next door to Catherine, to get away from his troubles and start a new life for himself. Unfortunately, his past follows him to the Scottish Highlands…
Unanswered questions overwhelm Catherine about the lost woman and her new neighbor, Haydn. Will she get her answers? And more importantly, will the woman who does everything for everyone else, figure out what she wants for herself?
My Thoughts
Wheeew! A mystery, romance, and women's fiction novel all rolled up into one book!
The beginning pages grabbed my attention and I was eager to turn the page to continue the story. Like Catherine, I had so many questions about the lost woman. – Did she commit suicide? Did she climb the mountain and get lost? Was there foul play?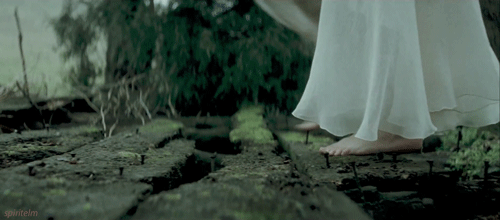 When I got my answer, (and it was a shocking revelation), I was really surprised with the direction the novel took. The mystery then shifted into two separate slow-simmering romances, from the perspectives of not only Catherine and Haydn, but Catherine's brother, Malcolm, and Catherine's employee, Mhairi. The pacing slowed down quite a bit at this point and I wondered why the author didn't divide the three by creating a trilogy and expanding on the sub-plots a bit.
Even so, the characters were well-developed and I didn't have a problem following the sub-plots of the story. As a matter of fact, I really enjoyed the characters, particularly Catherine and her brother Malcolm. I could relate to his nagging, enthusiastic interest in the search and discovery of the missing woman. I would have been all over that search too! I enjoyed his scenes and point of view.
Toward the end the pacing picked up again leading to more shocking revelations and plot twists that I wasn't expecting, ending with a happily-ever-after that left a smile on my face. If you enjoy slow-simmering romances set in the historic region of Scotland, with a little mystery to throw the characters together, (whether they want to be or not), then I would suggest The Lost Woman as your next read. 🙂

In the interest of full disclosure, I received an e-copy of The Lost Woman in exchange for a fair, thoughtful, and honest book review. This in now way swayed my opinion nor rating.
Purchase
"A teacher turned accountant, what I've always really wanted to do was to write. I still have my first full-length teen novel, written in almost indecipherable handwriting at about age 14. My first novella was published in 2009, under the pen name Gillian Villiers, and a further 3 have followed. In 2014 I was take on by Accent Press and in 2015 they published my two full-length women's contemporary fiction novels under the penname Gilly Stewart. And just to complicate matters further, I have begun to publish a trilogy of YA romance/mysteries under the name Gill-Marie Stewart. I live in the beautiful village of Newtonmore in the Scottish Highlands. When not writing or walking our four dogs (four dogs is too many dogs!) I am trying to learn Gaelic, improve my knitting skills and finally master crocheting." –Novel Points Of View Blog