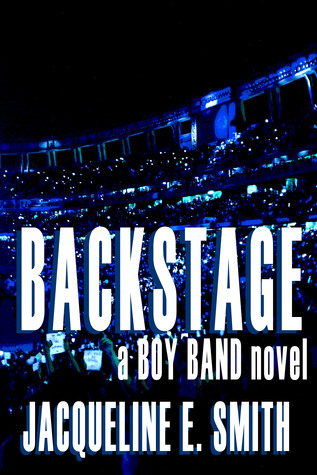 Melissa Parker might just be the luckiest girl on the planet.
She's just turned twenty-one.
She's best friends with The Kind of September.
And she's dating Sam Morneau, everyone's ultimate celebrity crush. Of course, no one is supposed to know about that.
As it turns out, no one is supposed to know about a lot of things that happen behind the scenes of life with the planet's most popular boy band. Now, what should be Happily Ever After for Mel and Sam is turning into a series of secrets, manipulation, and potential heartbreak… Just in time for The Kind of September's world tour.
Paperback, 205 Pages
Published December 8th 2015 by Wind Trail Publishing
Genre: Teens, YA, New Adult, College, Romance
Goodreads
AWRW Book Review of Boy Band (Book 1)

What's It About?
"I thought my romance with Sam was the hardest secret I'd ever have to keep."
Backstage begins where Boy Band ended, with Mel being the unwilling recipient of a secret she would rather not know about. In addition to this, she is having a secret romance with Sam, that even the band isn't aware of. Mel is keeping a lot of secrets!
Before 'The Kind of September' goes on their third world tour, they celebrate the holidays together in style. And then, scandal erupts…
Rumors about the band continue to trend on Twitter and one of the members is left betrayed and heartbroken. Will this be the end of TKOS?
My Thoughts
Sometimes I read a book and I like it so much that I jump into the character's body. I live and breathe inside of them. Everything stops around me and I'm no longer myself. This book was like that for me. I enjoyed "being" Mel and living in her world. 🙂

I was eager to read this story after one heck of a cliffhanger at the end of Boy Band, (Book 1). It began with a Holiday movie night, which was perfect for this time of year. I love reading stories that are relevant to the season! 🎄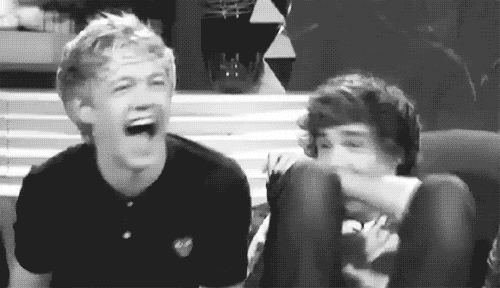 Something I forgot to mention in my previous book review was how funny this series is! It really does have a lot of humor. -For instance, for Holiday movie night, the band is wearing Christmas onesies! HILARIOUS! 🙂
I also loved the rumors on Twitter. The tweets made me laugh sooo hard. "#JoshAndPizza" had me rolling!!! I loved all the tweets and it's kind of depressing to me to think that TKOS isn't real and that these cuckoo "Septemberists" don't really exist!
Mel turns 21 and gets a tattoo that represents my fave song by TKOS, "Snowlight", so that was perfect.  ❄
Overall, I love this series. It has a plot I enjoyed getting lost in and the action never stops! I would recommend this novel to fans of young adult/ new adult fiction, romance, and of course anyone who likes "boy bands". 🙂
Purchase
Amazon, USA, Amazon, UK, Amazon, CA, Amazon, AU

About The Author