It isn't often that I recommend a TV show, but, after all, stories are stories! This is the first time I have seen this meme floating around the blogisphere, and I am happy to participate and offer recommendations! Thank you Macy Avenue for the kind nomination of the "Read This? Watch This!" Book Meme. 🙂
Rules
1.) Create 5 Book/TV Pairings
2.) Tag your Favorite Book Bloggers

If You Have Read Bitter Is The New Black, by Author Jen Lancaster, then you should watch the Netflix Original Series, Orange Is The New Black!
And I don't base this comparison on the similarity of the titles. Both stories feature non-fiction accounts of women who are ripped from their cushy lifestyles and forced into a new life that they aren't prepared for, told with dark humor, and lots of snark. Both stories are wildly entertaining, and I highly recommend both the book and tv series.
If you have read Behind The Scenes by Author Sophie Childs, then you should watch the Lifetime Original drama, UnREAL.
Both stories feature drama behind the scenes of the set, and illicit romantic predicaments. "Things are never quite as they appear," can be said about both stories. I highly recommend!

If you have read Bone Deep, by Bonnie Dee, then you should watch the FX Horror Anthology TV Series, American Horror Story: Freak Show.
Both stories are set in the same time period and feature a carnival freak show, small town prejudice, and erotic romance. Highly recommended!
If you have read Sprinkle With Murder, by Jenn McKinlay, then you should watch
2 Broke Girls.
Ok, so really the two have not much to do with one another, besides the comedic cupcake business endeavor ran by two women who are best-friends, but I just recently started watching the series and I REALLY like it! And for whatever reason, my brain made the connection between the two when I watched it for the first time.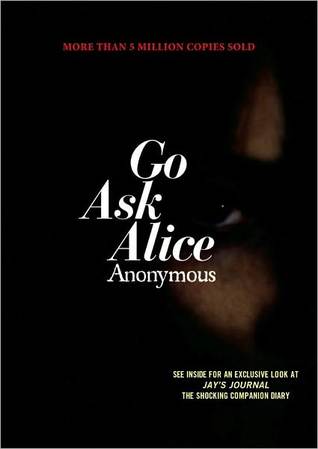 If you have read Go Ask Alice, by Beatrice Sparks as "Anonymous", then you
should watch the 90's teen drama My So Called Life.
Both book and TV show are riddled with themes including teen angst, friendship, and addiction. In my opinion, My So Called Life was cancelled far too soon, (after one season!).

Instead of tagging individual blogs, I am opening this meme up to any blogger who wishes to participate! 🙂 So, if this meme looks like fun to you, by all means, participate!
***I would like to give credit to Read, Think, Ponder Book Blog for the beautiful and creative header.***