Cori Tisdale was on top of the world. A basketball star at Harvard and a promising author with a lucrative book deal.
A few years later, Cori's life is falling apart. Her beautiful girlfriend, Kat Finn, has a shopping addiction. To make ends meet, Cori takes a part-time job at a coffee shop.
Just when Cori thinks her life can't get any worse, an old crush appears out of the blue. Cori's friendship with Samantha Clarke pushes Cori further into a dangerous abyss when Sam reveals two secrets to Cori and asks her not to tell a soul, including Kat.
Will this be the end of Cori's and Kat's relationship?
Kindle Edition: 227 pages
Published: July 2014
Genre: LGBT, Lesbian Romance, Romance, Contemporary, Humor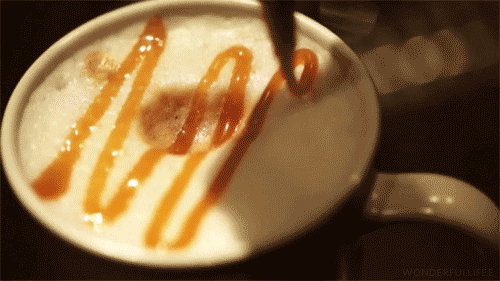 What's It About?
Cori Tisdale, an English University Professor, has to take a part-time job at Beantown Cafe, in an attempt to pay down some of the debt her jobless girlfriend, Kat, continues to rack up every month. One day, Cori's high school crush, Samantha, turns up at the coffee shop. Kat is intimidated by their friendship, adding to their relationship problems.
"How could I tell a woman I was madly in love with that she was making my life a living hell by spending dimes I hadn't even made?"
Noteworthy Characters:
Cori Tisdale: University Professor penning her first novel. She suffers from writer's block but is encouraged by her girlfriend and eccentric family to keep writing.
Kat Finn: Cori's beautiful, voluptuous girlfriend. She has a shopping addiction and a very rigid, stiff family who is completely opposite of Cori's family.
"The Finn's were the coldest people I'd ever meet. Rattlesnakes had more charm."
Harold: Cori's co-worker at Beantown Cafe. Bullied by his peers, Cori feels bad for him and she and Kat take him under their wings.
Ness: Cori's over-dramatic, attention-seeking, sex-crazed, hilarious mother. She is convinced her husband is having an affair, despite any proof.
Aunt Barbara: Cori's aunt. She owns an art gallery, and is married to a man who cheats on her.
Samantha: Cori's former high school crush.
My Thoughts:
I liked the characters, specifically Cori's mother Ness was my favorite, and I liked Kat a lot too. There was a lot of funny banter and dialogue between the characters that kept me interested.
The plot was believable. I can imagine Cori and Kat as real, everyday people. Like I said before, I absolutely loved Ness and Cori's family as a whole. I enjoyed how accepting they were of Cori and of her relationship with Kat. In some ways, Ness was closer to Kat then she was with her own daughter! I thought that was nice, and I enjoyed their relationship.
The sex scenes between Cori and Kat were written well, and bordering on erotic romance. –Simply because there were so many of them, and they were by no means subtle! 🙂
However, I never caught what the central focus of the story was. I kept waiting for it to come, but then I reached the end. I felt like there was a lot missing from the story.
In addition, there was too much introspection/day dreaming on Cori's part, in an attempt to build character.
And why oh why include politics in a book?!?! There was a slight mention of President Bush which made me a little crazy, and I wasn't sure if that was the Author's opinion reflected in the novel, or Cori's opinion. I would advise any Author to steer clear from politics in books. The mention I am referring to is when Cori said something derogatory about President Bush, regarding his stimulus package act of 2008. (P.S. I am a die-hard President Bush fan, so you should have seen my eyes when I read that passage…)
Recommendation:
I would recommend this novel to anyone who enjoys lesbian romance/ LGBT novels that border on the erotic romance spectrum.
Rating:

***In the interest of full disclosure, I received a copy of this novel, in exchange for a fair, thoughtful, and honest book review.
What Other Readers Had To Say:
Kindle Customer| 12 reviewers made a similar statement

Chelsea Viverito| 8 reviewers made a similar statement

Tania Miclau| 5 reviewers made a similar statement
Purchase:
Interested in a humorous lesbian romance? Purchase, here!
About The Author:
T. B. Markinson is an American writer, living in England. When she isn't writing, she's traveling the world, watching sports on the telly, visiting pubs in England, or taking the dog for a walk. Not necessarily in that order. T. B. has published five novels: A WOMAN LOST, A WOMAN IGNORED, MARIONETTE, CONFESSIONS FROM A COFFEE SHOP, and CLAUDIA MUST DIE.
Sign up to TB's New Release Mailing List, here!